Currently viewing the tag: "education"
Goddess Saraswati is universally recognized in Hinduism as the Goddess of learning and knowledge. Students in any and all fields of learning, particularly in music, education and arts, pray to Saraswati for success…
Continue Reading

→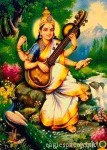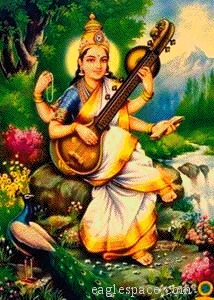 Vasant Panchami (also known as Basant Panchami) is a festival in honor of Goddess Saraswati, the hindu Goddess of education, learning and the fine arts (music, writing, painting, etc.). The festival is celebrated on the fifth (panch) day after the new moon (amavasaya) in the month of Magha according to the Hindu calendar (usually occurs in late January or early February). It marks the onset of spring (vasant) according to the Hindu calendar and is marked with great gaiety and celebrations all across the northern states in India.
Read full article….
Continue Reading

→
Teachers are under a lot of pressure to do more, be more, be always at their best, set the best example and so on. Sarvapalli Radhakrishnan, the 2nd President of India (1962-67) was a great educator, and philosopher. He believed that students need to have certain ethics and virtues in ordered to be taught well by their teachers.
Continue Reading

→