Currently viewing the tag: "brahman"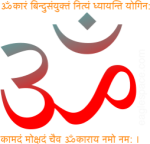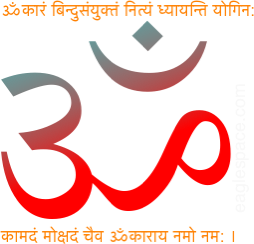 The omkaaram mantra is chanted to acknowledge one of the most powerful principles of hinduism which is OM. The Upanisads say that the word OM represents the inter-breath, i.e. the gap between the in-breath and the out-breath. OM is the same entity as Brahman.
Continue Reading

→
That which makes the tongue speak, but cannot be spoken; That is the nature of the Self. It is not someone other than you.
Those who say they know the Self really do not know it. The Self cannot be known by the intellect because it is beyond the duality of the knower and the known.
The shining goal of life is to know the Self. The Self is beyond the body and beyond birth and death. When one sees the Self in all, he goes beyond death…
Continue Reading

→